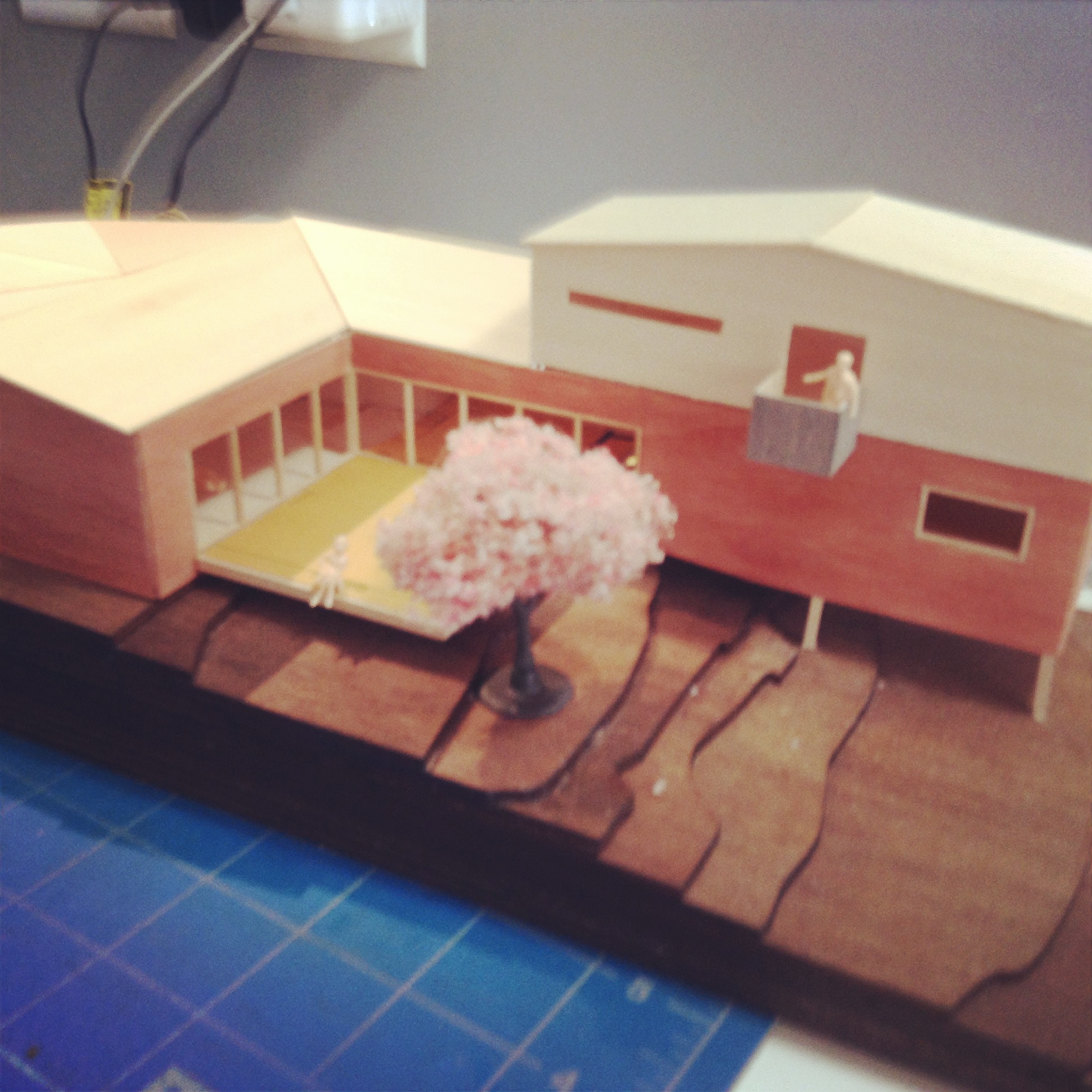 The linear distribution of spaces adapts accordingly with the existing topography, allowing circulation movement to flow through a gentle ramp. Openings though the house frame the native vegetation in unexpected compositional accidents.
This single family residence is located in Encanto CA., an area with low density residential community.
Mr. & Mrs. Takehara's first requirement was to keep an existing orange tree in the middle of the property, as well to make the first floor completely wheelchair accessible.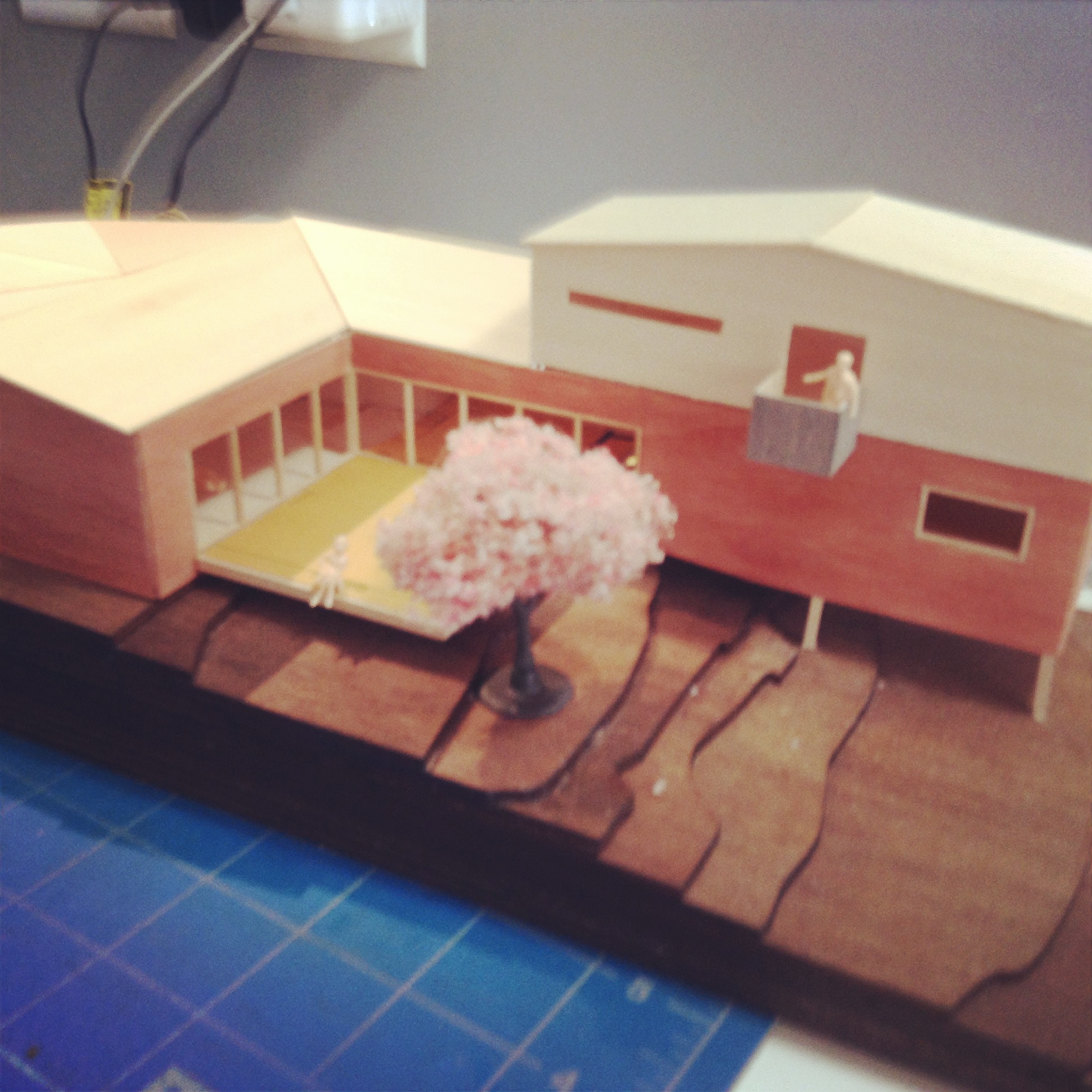 With the client's conditions, and the tight low density zoning requirements enforced by local municipality, the solution was to propose a contemplation wood deck next to the orange tree as the center of the house. The "deck and tree" have a direct relationship with the living room, the kitchen, as well as the canyon in the back of the property.